Plant Stem Moisture Content Probe MIJ-16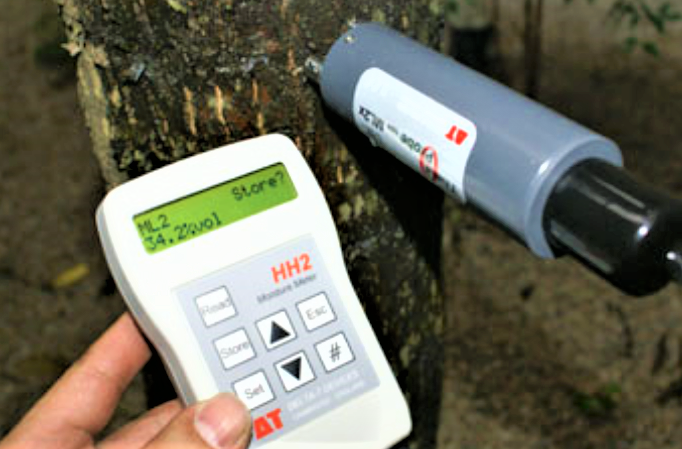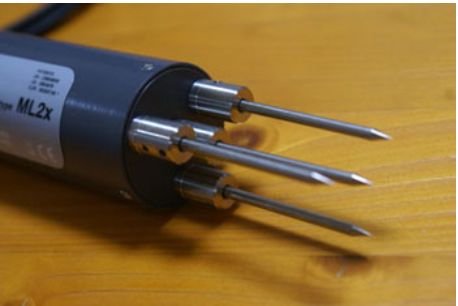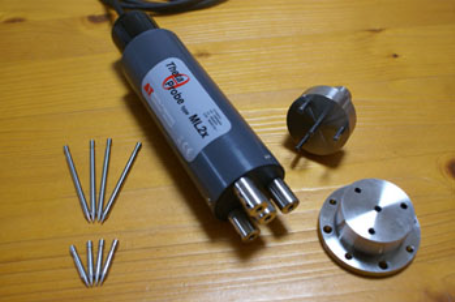 Feature
・Easy to insert the needle part at exact position and depth by using tool for MIJ0-16

・Measure several positions with only one probe 

(Probe can be contacted electrically through the plunger
which equipped ball and spring and this case we suggest use MIJ-16  with HH2 reading logger)

・

Needle and probe can be connected for continuous monitoring.

 

By using 1.3mm socket set screws t

o
connect probe and needle. Not only HH2 but probe cable can connect to other logger such as

 

MIJ-12

.
Overview
The parameter that represent water movement involves plants are evaporation rate, Leaf water potential, soil water potential, or environmental reason. Purpose of MIJ-16 is that to measure volume water content in the tree.  Many researchers tried to customize TDR or ADR sensors to measure the volume water content in the tree; but there are two major issues that it is hard to insert the metal rod into the tree or hard to contact the inserted metal rod electronically. To avoid these issues and let it measure easily, MIJ-16 used reliable Delta-T ML3 for the customized base. 
Specification
Supply Voltage

DC5~15V(20mA)

Output Voltage

DC0〜1V

Response speed

0.5 sec(99%)

Setting Time

Around 5sec

Temperature Range

-10 ~ +70℃

Setting Environment

Completely waterproof( Max 5m depth for soil use)

Cable

5m (Standard)

Accuracy

0~40℃:±0.01m3/m3 1%; 40~70℃:±0.02m3/m3 2%; 0~70℃:±0.05m3/m3 5%

Size

Full Length 208mm

Connector

Parallel pipe thread G3/4

Standard Kit

MIJ-16, Needle Positioning Plate, Tool for needle insertion




Short Needle:4, Long Needle:4